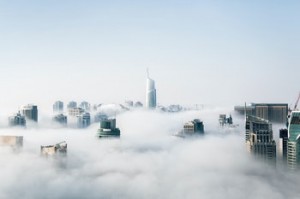 Curious to learn how cloud-based computing can help your business?
In this article, we're going to disclose everything you need to know about the cloud in general and cloud-based call center reporting software in particular.
Let's begin.
What is cloud computing?
Cloud computing refers to all the software services and functionalities that can be delivered online through the internet.
From data storage to software applications, servers, networking power and beyond, cloud computing covers many services that can help businesses and individuals expand their digital capabilities.
These services include but are not limited to email, data analytics, video streaming, data retrieval, and app creation.
And, while these services are very different indeed, they do have one point of commonality: cloud computing services eliminate the need for expensive hardware or complex, hard to maintain IT infrastructures.
Thanks to cloud computing, anyone with a computer and an internet connection can enhance their computing power, applications, and files.
However, the technology proves to be highly efficient for businesses wanting to scale or improve.
In a nutshell, cloud computing makes complex services available at affordable prices, boosting the capabilities of businesses without breaking the bank.
Not only that, but cloud services also help businesses enjoy increased productivity, better speed, boosted performance and bulletproof security.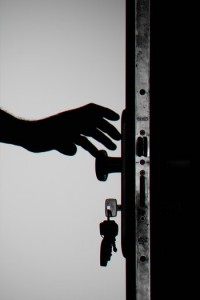 The name "cloud" is inspired by the symbol used to visually represent the internet and hints that these services are located outside the ownership of businesses.
Practically, they don't require any hard drives or physical devices to run and democratize complex operations.
It's no wonder that organizations of every type, size, and industry are using cloud computing as a means to boost their overall success.
How cloud-based software works
Cloud-based software services eliminate the need of relying on local computers for complex, heavy work.
Instead, they enable businesses to rent access to a robust network of servers, databases, and computers to satisfy their needs at a fraction of a cost and with far less effort.
You can use the cloud to run applications, store your files, and even enjoy the benefits of natural language processing and artificial intelligence.
All without the hassle of owning and maintaining a costly and complex IT infrastructure.
To understand how cloud-based software works, it helps to simplify the process to two main components: the front-end and the back-end.
The first component is the part that you, the client, see and interact with: the front-end.
The front-end is the visual interface you use to send requests, give inputs, and make requirements.
Basically, the front-end is the dashboard from which you access cloud-based software services.
The most common example of a front-end interface is your web browser.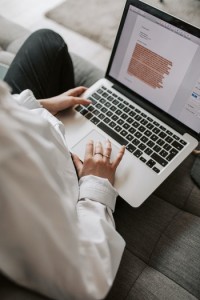 The second component of cloud-based software is an unseen network of servers, databases, and computers.
This is the part that does all of the work.
It's this intricate network, owned by a third-party provider, that makes every service possible.
By following a strict protocol, this infrastructure computes your requests and delivers them to your front-end interface.
How to make your company a cloud-based business
A few years ago, digitally setting up a business was a costly affair that involved a lot of overhead and tons of hardware.
Luckily, today the process is much lighter — both metaphorically and literally.
Thanks to cloud-based services, you can set up or upgrade your business without much hassle.
Forget about storing documents on hard drives and stocking them under a key and lock.
Never mind having ultra-performing computers just because you need to run a single piece of software.
The cloud has services to tend to all these needs and more.
However, before making any move, you need to make a realistic assessment of your current infrastructure costs.
Factor in physical hardware (things such as servers, CPUs, RAM), storage, and applications to understand which solution would work best for you. But how do you go about and transform your company into a cloud-based business?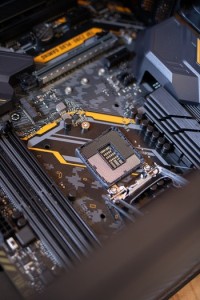 There are mainly 6 steps to get there:
1. Register the needed domains representing your business and brand by using well-recognized registrars such as eNom, GoDaddy or Namecheap.
2. Opt for a cloud-based storage solution to keep your documents.
3. Decide on an email provider to keep your communication stream flowing.
4. Select the SaaS tools that can help your business operationally
5. Research and decide on the best call center reporting software
6. Try our cloud-based
Cloud-based software security
As more and more organizations switch to cloud computing, providers are exploring new security solutions that can cover various industries and needs.
Businesses want to know that their critical data is protected and, most importantly, that security is configured to their same goals.
Providers go above and beyond to employ the best technologies and develop solid policies to control and protect cloud infrastructures from threats.
Their primary security responsibility is to safeguard the cloud's infrastructure and ensure the secure configuration of the physical network.
However, cloud security is not solely the responsibility of the provider.
Customers are also accountable for managing authentication access and making sure they are compliant with the regulations imposed by providers.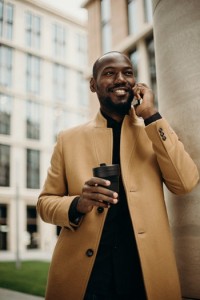 In the end, cloud security is a joint responsibility, leaving no room for weak links.
For example, no matter how robust a provider's infrastructure and network might be, it can fall prey to unauthorized access if the customer doesn't implement the recommended protocol.
By working with specialized cloud providers, organizations can rest assured that their data is in the safest hands.
These providers will work hard to prevent any data breaches by upgrading their security solutions and proofing them against even the most sophisticated threats.
Cloud-based pros and cons
Just like any technology, cloud-based software has its pros and cons.
While we could add them up, draw the line, and serve you a direct conclusion, we believe it's best for you to decide for yourself.
Depending on your organization's needs, you can decide whether or not the pros outweigh the cons.
PROS
**Easy to implement**
Prepping your business for the cloud is simple.
Cloud computing enables you to access all the applications you might need without having to deal with technical intricacies.
In fact, opting for cloud hosting, email services, or cloud applications will save you tons of time and brainpower.
**No hardware, more flexibility and accessibilit**
Opting for cloud-based software means you won't be tied to any physical devices.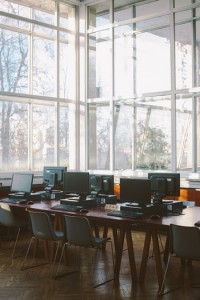 This will translate into more freedom and the ability to work on the go and be flexible with your work environment.
Cloud services are easy to access anywhere, anytime, which leads to increased productivity and more efficiency.
Your employees will feel more at ease knowing that they have the luxury of operating remotely if and when the need arises.
**Reduced overhead, better money management**
With physical storage centers out of the way, you won't need a dedicated team for maintenance.
Thus, the budget you would have spent on IT overhead can now be reallocated to other areas that might benefit your business.
However, make sure to also set something aside for implementing a back-up for your cloud.
Most cloud services don't offer this, so it's definitely recommended that you be cautious and address the issue with internal resources.
**Less downtime**
Cloud-based software systems are designed in such a way to reduce downtime.
While a proprietary network might require recurrent periods of downtime for maintenance, the cloud works differently.
Plus, they are better at data retrieval, enabling you to get tasks done as fast as possible.
**More scalability**
Scalability is one of the biggest challenges organizations face.
As your company grows, its needs grow with it, requiring the revision of existing processes and the expansion of physical and digital capabilities.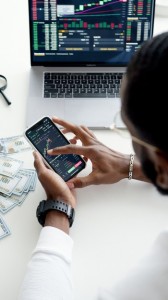 In the end, the companies that manage to scale successfully are those that do it sustainably.
The cloud definitely contributes to having a sustainable approach to growth.
At any given point, you have the option of adding or eliminating cloud software services based on your growing needs.
Needless to say, you wouldn't have the same luxury with a classical in-house system.
CONS
**Less control**
While moving your services to the cloud gives you more flexibility, it also limits your control over the infrastructure.
On the one hand, you can access your services and documents from whenever, but on the other hand, you need to choose from a pre-established set of capabilities.
Irrespectively, most cloud services offer highly customizable experiences, so you shouldn't feel entirely out of control.
**Might miss some features**
Before choosing your cloud provider, make sure to check all their available features, including the features you'd need for a scale-up.
Remember that not all providers offer the diversity you might need, so save yourself tons of troubles by doing research in advance.
**No automatic back-up**
No matter how secure cloud services promise to be, the responsibility of backing up your files and applications is yours.
While your files might be easily accessible in the cloud, that doesn't mean they are there forever.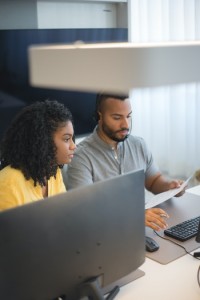 Avoid any unpleasant situations and back up your critical data for peace of mind.
The benefits of cloud-based software for call centers
A call center that adopts cloud technologies is better equipped to face the changing needs of customers.
In this modern-day and age, requirements and expectations change with ultra-speed, making it hard for traditional, rigid systems to keep track.
In opposition, cloud call center reporting software solutions are designed to continually meet and exceed their customers' expectations.
The reasons for their efficiency are bountiful, but in essence the explanation boils down to their flexibility and ease of integration.
In addition to the general pros for cloud solutions, the benefits for cloud-based software for call centers are:
Numerous add-ons for communication
Modern customers want to be able to reach you by using a wide range of channels, from SMS to MMS, email, and phone.
With an old traditional infrastructure, adding new channels can prove to be a monumental feat that will eat tons of time and money.
However, cloud call center reporting software can add new communication needs in just minutes.
Through a simple API-based contact center software, you can even add web-based chat, directly connecting customers with call center agents.
Remote working options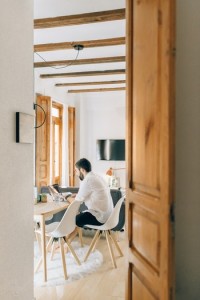 In the aftermath of COVID-19, studies show that 35% of call center agents will work from home by 2023.
That means call centers will have to implement more open and accessible work tools that enable employees to work from anywhere.
The cloud offers numerous virtual conferences and remote work tools, solving the puzzle of logistics when working from home.
Possibility to iterate
Nowadays, you can consider iteration synonymous with excellent customer experience.
All successful companies adopt an "update regularly" mentality to keep up with the market's demands.
It's no different for call centers.
Cloud call center reporting software makes it easy for the organization to iterate based on customer experience.
While legacy systems lack the flexibility of analyzing and correlating metrics, cloud solutions can easily make sense of your data and deliver actionable insights.
These insights are ultimately just what you need to make route adjustments and improve the things that don't work.
Smart routing
Connecting the right agent to the right customer is an essential decision that influences a call center's success.
By using a cloud call center reporting software such as [The Reporting Engine](https://thereportingengine.com/), you can leverage data to intelligently make the routing.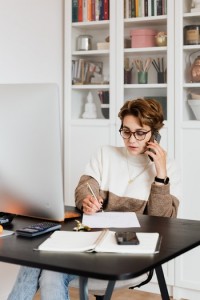 By peeking into past conversations, the system will automatically connect the customer with the most qualified agent.
Not only that, but omni-channel reporting solutions can also compute priority levels and route accordingly.
Overall, thanks to the cloud, customers will have their problems solved quicker and enjoy an overall better experience.
Reporting and analytics
Making sense of the information that comes from your customers is crucial.
The truth is that you are sitting on a gold mine of customer data, and unpacking it ***will*** make all the difference.
A robust cloud call center reporting software can help you make sense of your customer metrics ***and*** formulate implementable solutions.
You can decipher what hides behind the numbers and draw conclusions that can help you draft a more efficient call center.
In the end, with technology working for you, it will be easy to deliver great customer experiences.
Ready to update your call center to the cloud?
It's never too late to start leveraging the power of cloud computing.
Start here and try out The Reporting Engine — we guarantee you'll never want to go back.
Together we can upgrade your call center and layout the path towards growth sustainably.
---