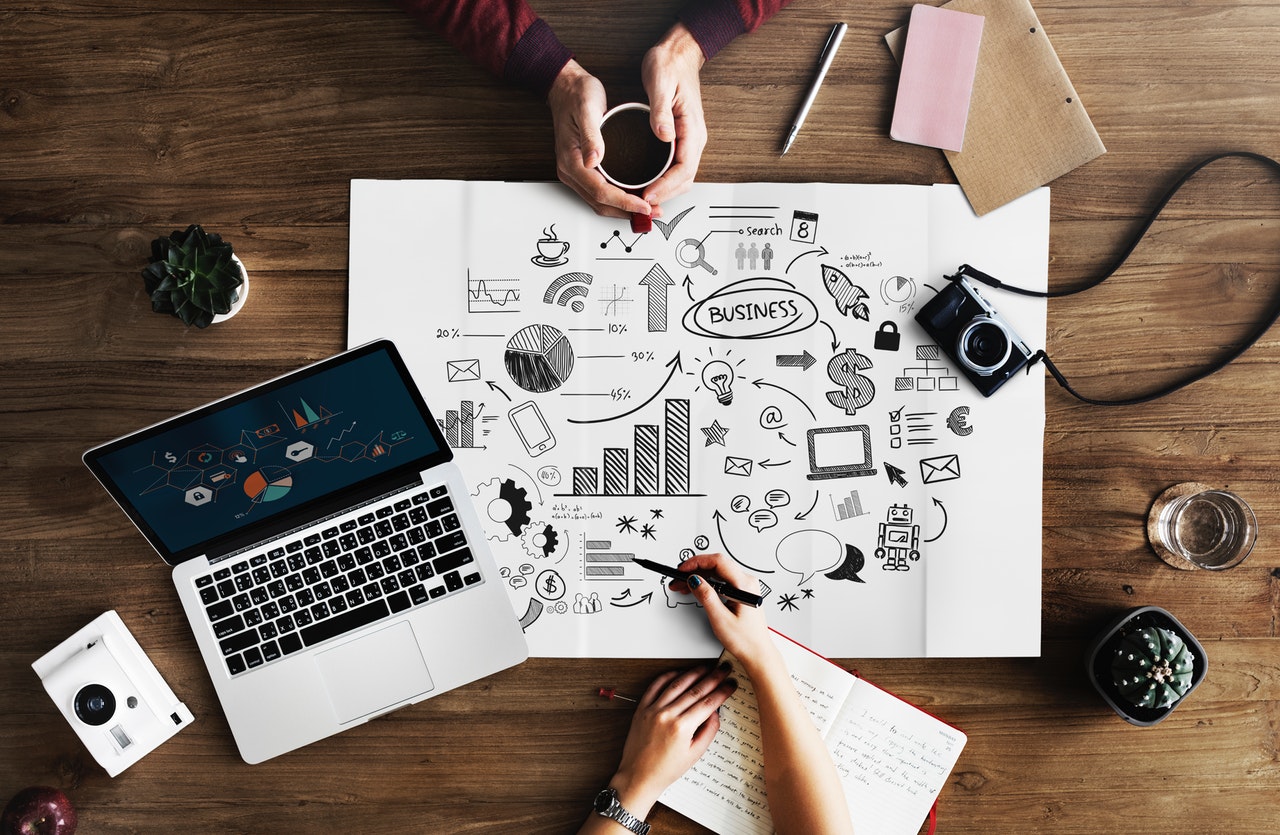 What is customer-centric?
Customer-centric is a business approach driven by the idea that the needs of customers come first.
The ultimate goal of the approach is to cultivate long-term solid relationships that lead to better business.
But it's easier said than done.
For a company to be customer-centric, it needs to put clients at the core of everything it does.
Plus, it needs to translate its commitment to clients into exceptional client service experiences.
This effort requires intentional and strategic thought, which should spread through every layer of the organizational structure.
When we refer to call centers specifically, having a customer-centric approach is vital.
By their very nature, call centers are designed to answer clients' needs and offer prompt solutions to their requirements.
That's why each decision and process within call centers should be taken with the clients' best interest in focus.
In the case of call centers, customer-centricity becomes a value that guides every client interaction and what goes on backstage.
According to this approach, call centers should be on top of what a client might want at any given time, and anticipate their needs even before they pick up the phone.
To fully achieve this goal, you can combine customer-centric techniques with data and customer relationship management (CRM) metrics.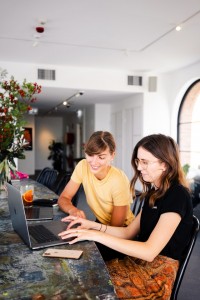 In fact, customer data is essential to paving the way to a customer-centric call center for businesses, as it focuses on understanding behavior, interests and potential problems.
The benefits of a customer-centric call center
Customer satisfaction leads to increased business revenue, which is why the smartest companies are adopting customer-centric strategies.
Increased customer satisfaction
Through its very definition, a customer-centric call center strategy is meant to nurture and enhance customer satisfaction.
The bottom line is simple: a satisfied customer will choose your business over and over again, resulting in repeat purchases and higher revenue.
Studies have shown that holding onto existing customers is more profitable than reaching out to new ones, who are more volatile.
According to Harvard Business Review, it is from 5 to 25 times more expensive to acquire a new customer than it is to keep a current one.
Thus, since satisfaction naturally leads to loyalty, identifying and anticipating the needs of your customers is definitely very good for business.
A customer-centric approach can help any call center elegantly bypass the risk of losing clients to other more thoughtful competitors.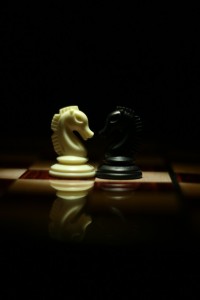 To ensure this happens, you might sometimes find yourself in the position of taking some counter-intuitive decisions, such as not pushing promotional offers in order to avoid irritation.
Competitive Advantage
A customer-centric call center for businesses will help your company stand out among many other similar brands.
In fact, unique customer experience helps companies drive 4% to 8% more revenue than others in their market.
A customer-centric call center, through its focus on the client, is implicitly interested in providing custom experiences that answer real needs.
More than just trying to tick a number of requirements, these types of call center for businesses really go above and beyond to provide value to their clients and make them feel heard.
This extra-effort will lead to bigger gains in the future, as your clients will probably spread the word about the unique experience with your call center.
A bigger market share
Failing to deliver customer-centric call center services can carve a bad reputation for your brand.
And once the word about your lack of real interest in what your customers need gets around, you'll lose your chances of expanding your business.
While good news travels fast, bad reviews travel even faster, so make no mistake about it: your unsatisfied clients will tax you. Big time.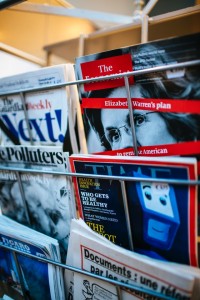 That's why any modern business that wants a bigger market share should build its call center procedures by following a customer-centric approach.
Now, more than ever, clients want honest, real relationships with the businesses they interact with.
So how can you ensure that the connections you establish fall under this spectrum?
By taking an extra interest in understanding who your customers are.
New growth opportunities
If you create a customer-centric call center for your business, you can uncover client insights which can lead to new growth ideas.
Of course, to be able to gather precious information, you must first be willing to make the customer your main focus.
That means instructing your call agents to follow suit, but also promoting a client-centric mentality throughout every other department.
The hard work will pay off in the end, as a customer-centric approach will allow you to identify and take advantage of the opportunities for improvement and growth.
To ensure this happens, there are several tools you can include in your customer-centric kit.
For example, you should make feedback a recurrent part of your activity, and collect it regularly with the purpose of better tailoring your services to your customers' preferences.
How to create a customer-centric call center
Design a top-down approach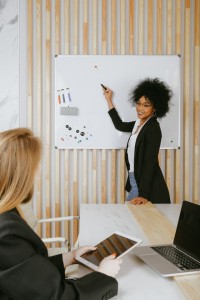 Call center agents are the forefront of your business, but it doesn't mean that customer-centricity should only concern them.
On the contrary.
For the approach to reap results, it should permeate every department, and guide every single process from reporting to client interactions.
In the words of Tony Hsieh, the founder and CEO of Zappos: "Customer service shouldn't be a department, it should be an entire company".
A good way to ensure coherency in your call center is to create a document that formulates a single-focused vision.
Not only that, but you should make sure to articulate what being customer-centered means in practice by offering relevant examples.
Once everybody is aligned conceptually, start practicing what you preach by leading through example.
High-level managers should set the tone for customer centric call centers by responding to customer complaints on social media channels.
Another way of delivering a top-to-bottom approach is by getting higher-ups directly involved in planning performance management for call centers.
And last, but definitely not least, focus on operations as the core trigger for customer-centric operations.
Ultimately, it's the management of call centers that can make or break a business.
So, if you want to build a call center for business that stands the test of time (and customers), you need to consider a top-down approach.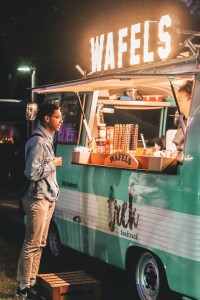 Know your customers
It might sound ubiquitous, but knowing your customers is a step worth mentioning because many businesses wrongly assume they do.
In fact, few companies actually take the time to understand their customers' needs and internalize them.
Most businesses think they have a hold of what their customers want simply based on their intuition or past experiences.
However, truly understanding what customers want requires another key ingredient: data.
Customer data is essential to customer-centric call centers and should be leveraged at every stage of decision-making.
If you haven't already, form a data management team and put it in charge of the reports of your call center for business.
By using a powerful reporting tool, you'll then be able to get detailed information about each customer and share it across departments.
You can even use call center software as an assisting mechanism for agents, enhancing their ability to respond to clients' needs faster.
After-all, customization is the best indicator of how customer-centric a call center for business really is.
Create a seamless call experience
To be worthy of the "customer-centric" name, a call center should design every interaction as seamless as possible.
In your client's eyes, this translates into minimum effort for maximum value.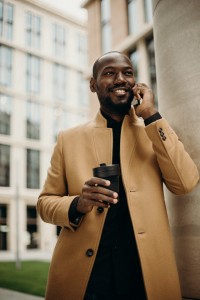 Customers expect to have their questions answered promptly, congenially, and without friction.
Anything less will result in frustration, which is the number one killer of any aspirations for customer-centricity.
Seamless interactions start a long time before agents pick up the phone, with how you manage your call center.
Performance, reporting, and staffing management all play a crucial role in delivering seamless customer experiences.
At the same time, crafting and maintaining a coherent brand voice is essential to supporting flawless interactions.
Call resolutions don't happen by accident, they're the result of customer-centricity permeating among agents and managers alike.
So, while you put your best people on the frontline answering calls, remember that every interaction starts with your management decisions.
Prepare your call-agents
Your call center can only be as customer-focused as your agents are.
Fact is, you could have a perfect backstage strategy, exceptional scripts, and stellar performance management, only to fail because of a single untrained agent.
To set yourself up for success, you should empower your call center agents with all the tools they need to sustain exceptional interactions.
This means educating them on call center best practices that lead to amazing service and consistent messages.
However, it also means offering them access to company culture training courses that cover branding, culture, and values.
This way, you'll make them feel integral as part of your organization, and they'll be more motivated to perform.
It's also important to cultivate a set of creative skills within your call-agents' teams and encourage accountability and autonomy.
Close the circle by delivering access to powerful customer data and call center reporting, and you'll take your agents one step closer to solving issues in record time.
Leverage the power of metrics
You cannot have a customer-centric call center without glimpsing into data insights.
By following the trail of customer data, you can ensure your decision-making process will always have clients at its core.
Undoubtedly, your customer service is filled with valuable data and it would be a shame not to make the most of it.
In order to achieve your objectives and build a customer-centric call center, it's mandatory you use a powerful call center reporting solution such as The Reporting Engine.
Not only will you get access to data that will empower informed decision-making, but you will be able to tweak the performance of your center and operate at full throttle.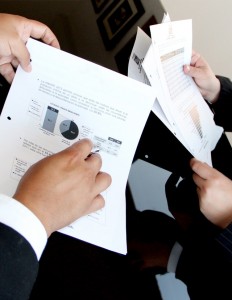 Data and metrics-driven improvements should be essential pillars in your business culture, providing insights to tackle every stage of a customers' journey, no matter the touch points.
They should also dictate how you staff and manage your call center, things that indirectly also reflect on how satisfied your clients are with your services.
To achieve your customer-centric objectives, use a mix of real-time and historical data from multiple data sources.
Implement feedback to get better
Alongside data, feedback is invaluable to building a customer centric call center for businesses.
Gathering feedback shouldn't be a once-in-a-blue-moon feat, but a continuous concern to management teams.
You should constantly monitor client interactions and gather real-time insights which you can then build upon.
In addition, techniques such as data mining and direct feedback should become an integrated part of your customer relationship management strategy.
For this information to be valuable, you must make it readily available to all concerned parties.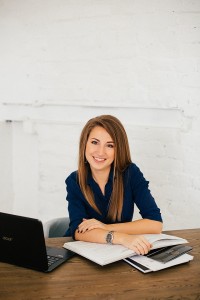 Feedback can undoubtedly improve your teams' responses, leading to a more customer-centric call center.
Metrics to assess the success of your customer-centric call center
Once you implement customer-centric strategies across your call center, you'll probably want to assess how efficient these really are.
In order to do that, you can follow a set of customer-centric metrics that will offer you a realistic measure of how well your efforts are yielding.
Here are the metrics worth tracking:
Service level: how accessible your call center is to the client.
First call resolution: all clients expect prompt answers, with minimum efforts.
Contact quality: how answers are offered is equally important as the resolution itself.
Customer satisfaction: it is a holistic metric that accounts for client-centricity.
Employee satisfaction: only happy agents can keep customers happy.
Ready to work towards a customer-centric call center?
If you're serious about transforming your call center with a customer-centric approach, you need to start thinking about data.
The Reporting Engine can help you make sense of the piles of data stored in your interactions, and lead the path towards a more client focused approach.
You probably can't even begin to imagine just how valuable these data insights can be.
We invite you to find out.
Request a demo and let's see what we can achieve together — for your customers, and for your business.
---