If you've been struggling to improve the efficiency of your call center to no avail, don't despair.
We know how monumental this task might feel, and it's not hard to understand why.
With so many loose ends and puzzle pieces to put together, you probably don't know where to start.
However, don't be disheartened or overwhelmed in front of so many variables.
Boosting efficiency is possible and within reach by following some well-laid steps and using the proper call center reporting solutions.
From processes to agents, this article will reveal how you can improve the efficiency of your call center, and how report engines can help.
After you read it, you'll know how to have better leadership, more involved agents, faster response times, and speedier resolutions.
All these aspects will ultimately translate into more satisfied clients and better business returns.
Bear in mind that the path to a more efficient call center requires forethought and planning.
So let's begin.
What factors determine the efficiency of call centers?
Several factors lead to an efficient call center, including how a call center operates, what tech it uses, how it addresses issues, and how agents behave.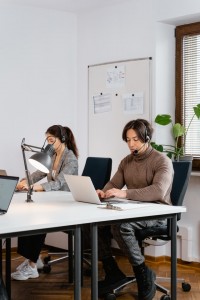 Because there are so many fronts to address, you need to understand when, where, and how each factor comes into play.
The best approach is to organize these factors into categories and tackle each section with increased attention.
For example, the factors that determine how efficient a call center is can be separated into four large categories:
- Strategic factors (approach to customer interactions, hiring processes)
- Operational factors (processes, frameworks, and workflows)
- Technological factors (report engines, performance tracking)
- Human factors (call center agents)
Each category can be further expanded to reveal even more layers that can impact efficiency.
Take a close look at each category and consider what aspects within your call center could be improved.
Make an honest assessment, and even plot a SWOT analysis (strengths, weaknesses, opportunities, and threats) to each category.
Again, the task might feel monumental, but don't feel pressured to make all changes at once.
Start with the most pressing ones and slowly move towards improving one day at a time.
And remember that each category influences the others.
Strategy influences operational decisions.
Operational decisions can be implemented only with the help of technology and advanced call center reporting solutions.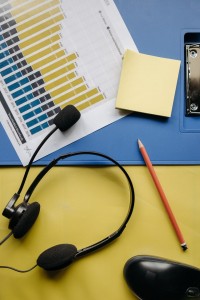 And all of the above have a significant impact on how your call center agents perform.
The first step in having a thriving call center is tweaking your strategic factors to a customer-centric approach.
The following steps involve increased attention to operations, technology, and call center agents.
Why is call center agents' efficiency paramount?
Your call center is only as efficient as your agents are.
It doesn't matter if you have the best-oiled processes in the world, powered by the most sophisticated report engines.
At the end of the day, your agents are the ones who interact with your customers and directly influence your call center's efficiency rates.
Statistics show that 79% of customers prefer interacting with a human being instead of chatting with bots, and consider this a sign of good customer service.
However, you must make sure that agent interactions lead to more efficient resolutions in your call center.
The speed with which agents resolve issues, their ability to handle even the toughest clients, how often they transfer calls, and how many customers abandon the call are essential metrics that speak about efficiency.
Efficient call center agents tend to be great communications, flexible and adaptable, and can creatively solve unexpected issues.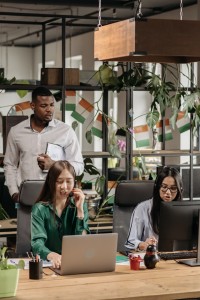 They are technically proficient and understand how to use call center reporting tools to aid customers.
Of course, efficient call center agents should also be patient, empathic, and have great listening skills.
After all, there's no amount of technical proficiency that can make up for a sulky, ill-mannered agent.
However, no matter how fit for a position an agent might be, improving their efficiency (and that of your call center as a result) is also your responsibility.
Top tips to improve the efficiency of your call center
Establish a call center framework
You can't expect to have an efficient call center if you don't think your processes through.
Having a plan is necessary for eliminating errors and saving time.
It gives clarity and offers direct instructions on how to handle everyday situations.
A good framework needs to define roles and accountability, leaving no room for passing responsibility from one call center agent to another.
Plus, it will empower managers to make better performance assessments, especially if they use it in collaboration with a reporting tool such as The Reporting Engine.
Think of your framework as an operational guideline that includes the best practices your agents need to follow.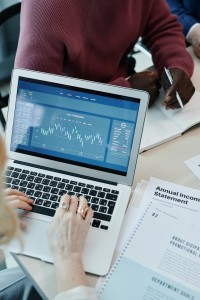 This way, they'll be able to address clients' issues smoothly without scrambling to find on-the-spot solutions.
Create a strong management team
Leadership directly affects a call center's efficiency.
After all, it all starts from the top and propagates throughout the company.
Currently, stats show that 77% of companies are experiencing a leadership gap.
This is more than unfortunate because without competent, visionary leaders, all departments suffer.
Everything from hiring, establishing objectives, setting goals, and offering support will be affected by a lack of leadership.
A first step towards addressing this issue is to hire call center managers that are able to step up as true leaders.
They should be able to communicate efficiently and understand what drives productivity and performance.
Equally important, they should be technically proficient, and should know how to use reporting engine solutions to advance their understanding of the call center.
Managers should lead their teams with integrity and emotional intelligence, setting the tone and offering guidance.
In a nutshell, your managers should be problem-solvers who look at the bigger picture and make data-driven decisions with the interest of agents and clients in mind.
Train your call center agents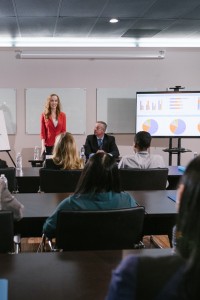 While training sessions can be pretty expensive, they are an investment well worth making for the success of your call center.
Untrained agents can become detrimental to your business' image and affect customer loyalty.
Remember that 90% of people use customer service as a factor in deciding whether or not to do business with a company.
So why risk the future of your business by letting its future hang in the hands of untrained agents?
Training will help agents polish their innate skills and will allow them to acquire new ones that are essential for customer satisfaction.
If you're serious about improving your call center's efficiency, consider making training sessions a regular part of your schedule.
By creating an ongoing training program, you'll ensure each agent gets the knowledge they need at the right time.
As a bonus, you'll also be able to address more custom issues, such as specific problems that arise in your call center.
Empower agents with real-time information
Customers assess the quality of your service by how fast an agent can respond to their queries.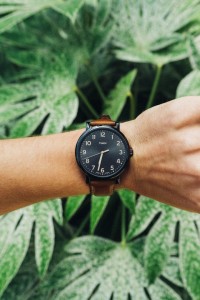 To help your agents improve their resolution time, you can:
Establish a framework for them to follow
Give them access to real-time information
For agents to become more effective at service delivery, they need to have access to data about operations, callers in queue, waiting time, etc.
With this information at hand, they'll be equipped to make better, quicker decisions.
Solutions such as The Reporting Engine can help business operations move faster.
Managers can have access to business intelligence dashboards and gain insights to empower agents in turn.
Balance call center agents' shifts and manage overhead
Tired, overworked call center agents have no chance to be efficient.
On the contrary, they will drop in productivity, and they'll make a dent in your overall efficiency as well.
Not to mention that in the long term, an over packed schedule will get your agents frustrated, which might lead them to quit or be bitter to clients.
So, on the one hand, it's important to keep your agents satisfied so that they can help your clients.
On the other hand, having thoroughly planned shifts will lead to improved response times, making your customers happy.
The Reporting Engine offers a free tool to calculate overhead, plan vacation times, and maintain balanced shifts.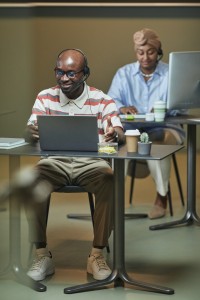 This way, agents will be able to uphold their service levels to the highest standards, and they'll also love working in your call center.
Design a feedback – learning loop
To improve the efficiency of your call center, you need to be open to outside input.
Whether it comes from your own staff or your clients, you have to keep your ears and eyes open for feedback.
Listening to your managers and call center agents will give you the necessary insights to discover the areas in which you might improve operations.
In addition, call center reporting solutions can empower you with even more feedback data you can weave into your improvement plan.
And, feedback from clients can be extra-helpful when it comes to training your staff to be more in tune with what customers need.
Empowering your agents to learn and thus improve will lead to higher job satisfaction, increased performance, and improved efficiency.
By having a feedback – learning loop, your staff will be able to progress and learn from past mistakes.
For this approach to have the expected results, make sure to also reward employees based on their performance.
Using report engines or solutions such as The Reporting Engine will help you have a clearer view of each agent's performance.
With feedback available and data knowledge at hand, you'll quickly know whom to reward.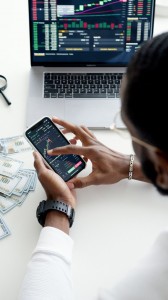 Keep track of essential metrics
You can't know whether you've improved efficiency if you don't track the corresponding metrics.
Not only that, but you cannot actually aim to improve efficiency without also knowing what your weak spots are.
Even if you follow the best practices in the industry, you might still be lacking in some aspects.
What's more, it's essential to be aware of what metrics directly affect efficiency.
For example, your average handle time is tightly connected to how efficient your call center is.
However, this is not the only metric worth considering.
In fact, to boost productivity, you need to keep track of business, customer, AND process metrics all at once.
Plus, you should be able to analyze these critical metrics together to get a complete overview of what areas need improvement.
Again, reporting solutions can be your way out of inefficiency.
By implementing best practices and understanding what works and what doesn't, you'll have a better chance at success.
Ready to improve the efficiency of your call center?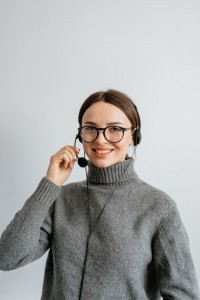 Now you know how to step-by-step improve your call center's efficiency.
As you can see, there are no shortcuts to getting the results you're aiming for.
Instead, by taking a "small steps win the race" approach, you can slowly build a more efficient customer service.
And you won't have to do it alone.
Let technology help you and try a state-of-the-art call center reporting solution.
Contact us today for a Demo for The Reporting Engine and discover for yourself the countless benefits it can bring.
---